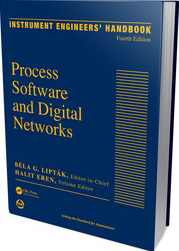 Instrument Engineers' Handbook
Process Software and Digital Networks
This new edition provides an in-depth, state of-the-art review of control software packages used in plant optimization, control, maintenance, and safety, including Model-Free Adaptive (MFA) control software products: (1) CyboCon, (2) MFA Control Toolset for LabVIEW, and (3) MFA Control Toolbox for MATLAB.

This 200 page Model-Free Adaptive (MFA) control book was first published in 1997. The 5th Edition was published in 2007. It provides both theoretical background and practical details about process control, MFA control technology, MFA controllers, and MFA methodology.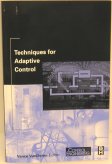 Techniques for Adaptive Control
Techniques for adaptive control compiles chapters from a team of expert contributors that allow readers to gain a perspective into a number of different approaches to adaptive control. In order to do this, each contributor provides an overview of a particular product, how it works, and reasons why a user would want it as well as an in-depth explanation of their particular method.

Instrument Engineers' Handbook
Process Control and Optimization
This is the fourth edition of the Instrument Engineers' Handbook (IEH). This handbook serves the automation and control engineering (ACE) profession and has been published once every decade since 1969. The subject of the first volume is measurement; the second volume deals with control; and the third volume is devoted to the topics of software and digital networks.
(From the Introduction)